SEREEMA is extremely happy to announce a new adventure in contributing to the TotalEnergies On program at STATION F. We are positive that by joining forces on this project, we're partnering with an ally sharing the same goals: empowering the electricity value chain thus boosting the energy transition and creating business value together. It was an honor for Tiphaine Comby to chat with Patrick Pouyanné on stage during the official launch today.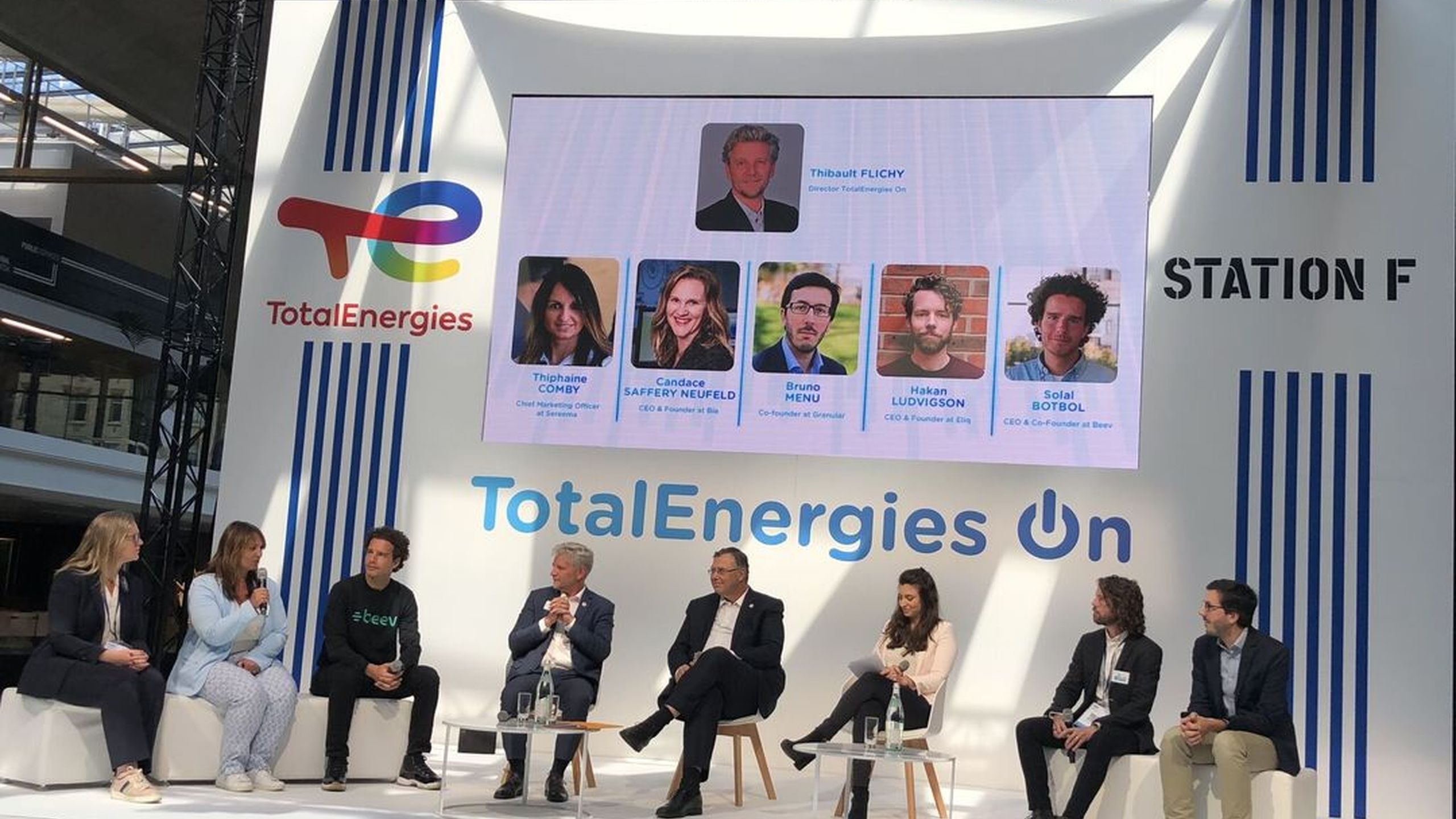 This programme is aimed at start-ups offering innovative solutions, particularly digital ones, across the electricity value chain.
We're privileged to benefit from access to Total Energies' experts which also gives us a testing ground for our technological developments within TotalEnergies' businesses.
Also excited to be a member of the STATION F ecosystem, thanks to their hosting us at TotalEnergies On.
TotalEnergies chairman and chief executive Patrick Pouyanné said: "I want to extend a warm welcome to the 10 start-ups who will open our TotalEnergies ON electricity start-up accelerator program here at STATION F, a key venue for the start-up ecosystem, and I would like to thank Xavier Niel for hosting us."
The energy transition brings many new challenges, particularly with the massive deployment of renewable energies and the complex issue of integrating them into the electrical system.
SEREEMA is proud to stand along with Green Eagle Solutions, Bia, Time2plug, Bonnet, Granular , Eliq, Beev and Tilt.