1
A large IPP uses Windfit as part of their windturbine maintenance routine to make sure no under-performance goes undetected after on-site activities.
2
A few weeks after installing Windfit, a very high rotor aerodynamic imbalance is detected. The user is alerted, the AEP loss could be as high as 4%!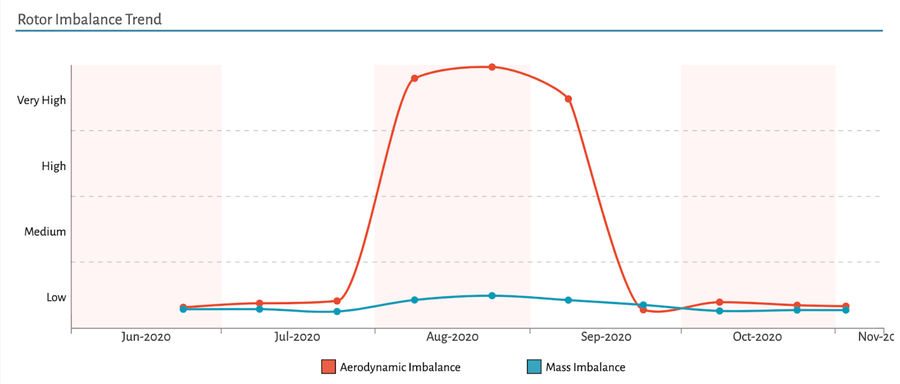 3
A team is sent on site, finds one of the blades had been misaligned by more than 1.5° during a turbine maintenance activity, and corrects the issue.

4
Thanks to Windfit permanent watch and our client's quick reaction, the turbine is now optimised and ready to perform at its best during the windy winter period to come.