The Windfit approach
Wind speed measurements are air density corrected using Windfit atmospheric sensors. Machine learning based Power curve filtering used to remove all external events, such as turbine stops, grid curtailments or sound management.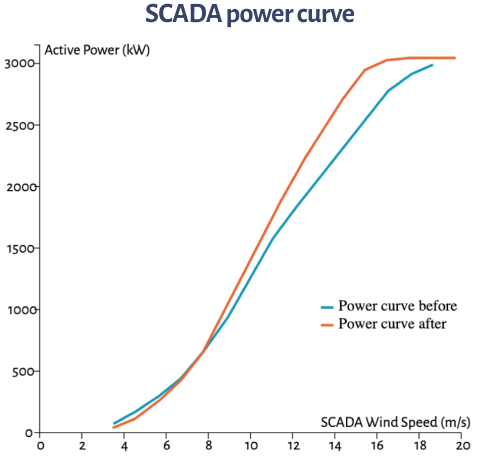 Precise nacelle direction provided by Windfit magnetic compass. Independent wind speed measurements to verify changes on the wind turbine SCADA wind speed and provide a Power curve comparison before and after the event.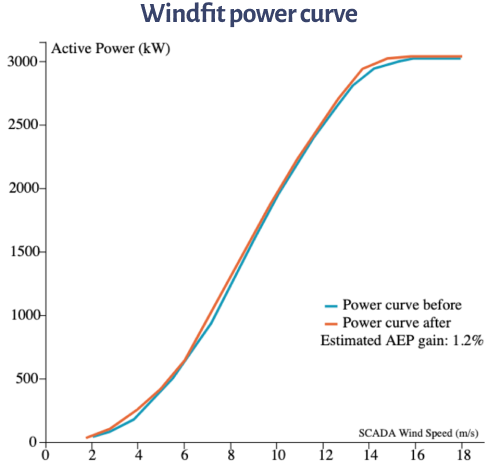 Power to power comparison between neighbouring turbines. High precision sector selection thanks to correct North direction for filtering of common free flow sectors.